What Are Barndominium Homes?
Barndominium homes, also known as barndo homes, are what you can call a modern farmhouse. These homes are usually used by farm owners who live near their farms to take care of their animals in the barn.
To live comfortably, these barn owners build living quarters, also called a lodge, to ensure that they get the feeling of a traditional home.
Even though people initially built barn homes out of necessity, they are now used for luxury and country getaways. These homes would be a great addition to your home design with farm animals, expansive fields, and wineries nearby.

How To Revamp Your Barndominium House?
If you already own a barn in the Atlanta area, then what's stopping you from building a barndominium for your personal use or even renting? There are many ways you can take your barndominium plans to the next level.
The floor plan of your barn house should have a lodge that can transform your simple abode into a barndominium house.
Best Barndominium Floor Plan
Barndominium house plans require you to keep open space to host different events and make the most of your space. This can also help you when you rent out the place. The open concept can come in handy if you think of further extension.
The next thing that demands your attention is the wings of the lodge. The entire purpose of the lodge is to be close to the farm. The wings of the lodge should be close enough for your bedrooms.
Typically, you can build two bedrooms for each wing. You can have a great room to set up a master bedroom along with an attached bathroom for when you rent out the place or choose to live in it yourself.
You can also have bedrooms on one wing of the lodge and the rest of the rooms on the other.
For example, you can keep the kitchen, pantry, and other extra rooms on the other part of the dream barndominium.
Advantages Of Barndo Houses
If you get your Barndo home constructed by a custom builder, you can get the following advantages:
Short Construction Time
Barndominium homes as they are very easy to assemble. It won't take long to put up the frame and the rest of the living space.
The basement finishing takes the most time, and if you get experts like us for that, you will not have to worry about time at all.
High Durability
Barndo homes have sturdy metal buildings and will not be affected by severe weather conditions or general wear and tear. This is why it is a great option for those choosing to live nearby their farms.
Flexible Usage
You can also use these Barndo homes to host multiple parties or even rent out the space to people. The possibilities here are endless.
Simple & Elegant Styles
Barn Homes may exude luxury, but they are quite simple. You don't have to make big luxurious changes to revamp your home, as just a few elegant structural changes can completely transform your lodge.
Versatile Living
Barndominium Homes offer a lot of versatility. You can use these homes in multiple ways. For example, you can install roll-up doors and turn them into outdoor living and roll back the doors into indoor living.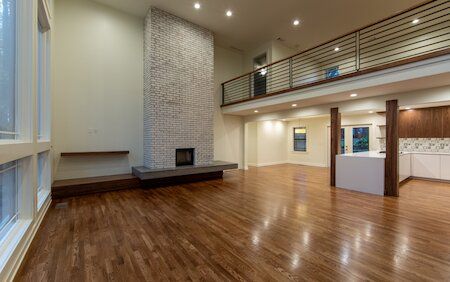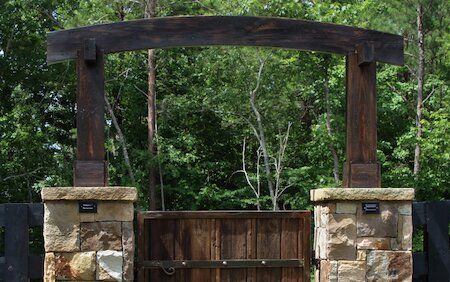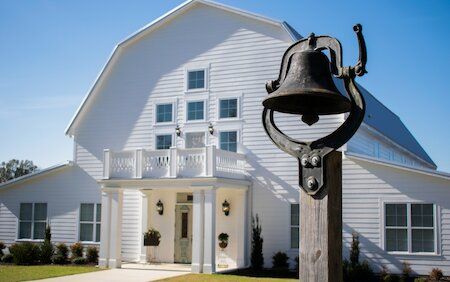 If you need further help with your barn home, you can contact us. Craftworks Construction offers the best help with building custom homes. Reach out today and get a custom home builder's quote for your barndominium's cost.
We offer our expert and affordable services to customers all over Metro Atlanta. We serve the following counties: Cherokee, Cobb, Fulton, and certain parts of Dekalb, Gwinnett, and Paulding Counties. Customers are always appreciative of our services, and we are sure you will be too!